NACWA Pushes to Maintain Advance Refunding Bonds; Government Shutdown Avoided
Dec 12, 2017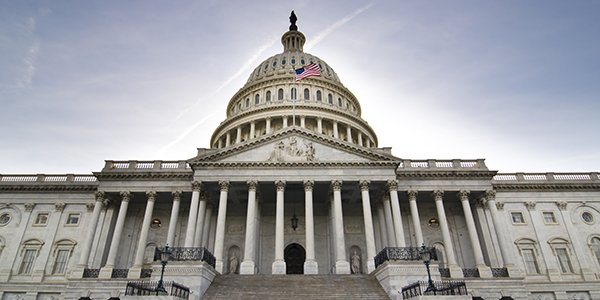 (December 12, 2017) – NACWA joined a broader coalition of public finance associations to send a letter to Congressional leadership on December 6, expressing concerns about the elimination of advance refunding bonds in the current House and Senate tax reform legislation—the Tax Cuts and Jobs Act.
As reported in last week's Current, both the House and Senate included a repeal of advance refunding in their tax bills. While NACWA and its coalition partners would prefer, and will continue to advocate for, maintaining current law on advance refunding, the current political dynamics suggest that the b is likely a delay in the effective date of the change. This would ensure that state and local governments can achieve debt service savings and implement sound financial plans.
The letter to Congress highlights the short timeframe municipal entities have had to act since the repeal was proposed and asks for a delay of implementation or a grandfathering of outstanding municipal bonds. The municipal sector, including NACWA, is working to secure support for this ask among tax conferees as Congress works to negotiate a final tax package.
As tax reform legislation has evolved in recent months, associations of all stripes have been lobbying to secure provisions and exemptions of concern. Fortunately, NACWA and aligned associations succeeded in advocating to maintain the overall tax-exempt status of municipal bonds, and therefore the focus now is to work to ensure a proper path forward on advanced refunding.
Additionally, Congress passed a two-week funding bill last week to keep the government operational through December 22. Another short-term measure extending government funding until mid-January or early-February is expected to pass Congress before the holidays, as more time will be needed to work out a larger potential budget and spending deal that funds the government through the end of the fiscal year until September 30, 2018. NACWA has been engaging with Congress to ensure that any full year spending bill includes increased levels for the Clean Water State Revolving Fund (CWSRF) and other water infrastructure programs.
Please contact Kristina Surfus or Jason Isakovic, NACWA's Legislative staff, to discuss further.