Senate Passes Bipartisan Integrated Planning Bill
Oct 10, 2017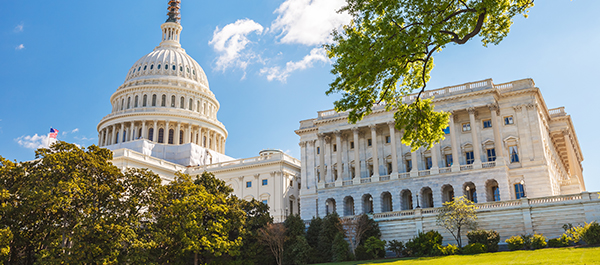 (October 10, 2017) – NACWA is pleased to report that the Senate passed the bipartisan Water Infrastructure Flexibility Act (S.692) by unanimous consent on October 5. This legislation has been a top NACWA legislative priority and contains several provisions which will benefit Association members, including:
Codifying the EPA's Integrated Planning process as an option for municipalities to meet their wastewater and stormwater management obligations;
Encouraging flexibility for municipalities in considering alternative approaches such as green infrastructure to comply with water quality standards;
Clarifying and improving the ability of EPA and the States to issue compliance schedules to meet water quality standards;
Establishing an Office of Municipal Ombudsman at EPA to provide technical assistance to municipalities in complying with CWA and SDWA obligations; and
Requiring EPA to update it 1997 Financial Capability Assessment Guidance and moving away from a one-size-fits-all, national affordability standard set by EPA to one tailored for individual community needs.
The bill passed the full Senate after awaiting floor time since May, when it was voted out of the Senate Environment & Public Works Committee on a unanimous bipartisan vote. Lead sponsors for the bill are Sen. Fischer (R-NE), Sen. Brown (D-OH), and Sen. Cardin (D-MD).
Legislative efforts around Integrated Planning now shift to the House of Representatives, where two related bills are already under consideration by Transportation & Infrastructure Committee: H.R. 465, the Water Quality Improvement Act sponsored by Rep. Gibbs (R-OH), and H.R. 2355, a bipartisan bill introduced by Rep. Latta (R-OH) which is nearly identical to the Senate-passed bill. The House Water Resources & Environment Subcommittee held a hearing focused on Integrated Planning earlier this year, and these issues were also addressed at a recent water infrastructure hearing in which NACWA Vice President David St. Pierre of Chicago MRWD testified.
NACWA looks forward to continued bipartisan efforts in the House to advance Integrated Planning legislation, including work to clarify a few key elements in the Senate bill.
Contact Kristina Surfus, NACWA's Legislative Affairs Director, with any questions or to discuss further.