Amended Complaint Filed in California Whole Effluent Toxicity Litigation
Jun 6, 2017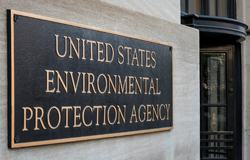 NACWA, along with several California water organizations, filed an amended complaint on May 30 in Southern California Alliance of Publicly Owned Treatment Works v. EPA. This litigation challenges EPA's efforts to impose certain testing requirements for whole effluent toxicity (WET) on dischargers without going through the rulemaking process required by the Administrative Procedure Act (APA). EPA has pressured state agencies to adopt the Test of Significant Toxicity (TST), although the applicable regulations do not identify TST as an acceptable methodology, and despite NACWA and other stakeholders' having raised significant technical questions about the validity of TST.
The amended complaint was a tactical move to address jurisdictional issues raised by EPA in its May 10 Motion to Dismiss.
The approach was successful: The federal district court denied EPA's motion as moot on June 1, and vacated the scheduled hearing on the motion. In response, EPA will either file another motion to dismiss or an answer to the amended complaint.
If members are aware of similar WET issues occurring in other states, please contact Amanda Waters, NACWA General Counsel, at (202) 530-2758), or Erica Spitzig, Deputy General Counsel at (202)533-1813.