NACWA Requests Changes to POTW NESHAP
Apr 4, 2017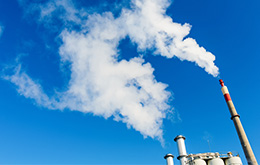 NACWA submitted comments March 29 on EPA's proposed updates for the National Emissions Standards for Hazardous Air Pollutants (NESHAP) for publicly owned treatment works (POTWs), which was published as part of the Agency's required residual risk and technology review. EPA found that the residual risk was acceptable and did not propose any changes to reduce risk. EPA also found that there were no new technologies available to control emissions from POTWs. Therefore, NACWA argued in its comments that the new requirements proposed by EPA were not necessary.
EPA currently expects the rule to apply to only six POTWs, but one of the clarifications that EPA made in the proposed rule was that collection system emissions should be included when POTWs are determining if they are a major source of hazardous air pollutants (HAP). NACWA expects that more POTWs will be subject to the rule if collection system emissions are included in this determination. NACWA urged EPA to reconsider its inclusion of collection system emissions and to recalculate the expected cost of the rule based on a more thorough accounting of the POTW's cost of compliance.
NACWA will continue to discuss the proposal with EPA and will keep members updated on any new developments that occur before the court-ordered deadline for final rule publication in October. NACWA members with questions about the rule should contact Cynthia Finley.