Member Spotlight
ReWa Fulfills UOTF Concept with Tunnel Project, Med-Disposal Programs
Aug 24, 2017
Renewable Water Resources (ReWa) was recently honored as one of the 25 Utility of the Future of Today honorees, which recognizes forward-thinking, innovative utilities that are providing resilient and value-added service to communities.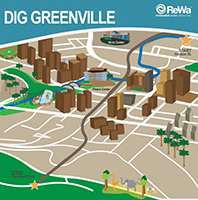 While innovation and forward thinking have long been ReWa hallmarks, the past 12 months have seen the agency announce some of its most ambitious projects to date including Dig Greenville, a $46 million wastewater conveyance project being approximately 100 feet below a bustling downtown that is aimed at providing sewer service for the rest of the county for the next century.
The tunnel will convey wastewater using no mechanical equipment. The sewer lines and the area lines along the Reedy River in the downtown Greenville are nearing capacity. If nothing were to be done to address the situation, the area would be at a higher risk for the environmental impact of sewer overflows. ReWa's proactive attitude ensures adequate capacity to meet the needs of our growing community for years into the future.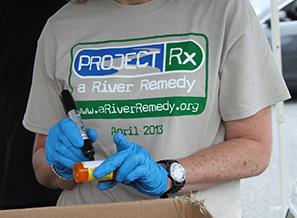 But Dig Greenville is just one of many of ReWa's forward reaching ideas that also include basin planning, flood monitoring, mission box installations for every pump station and Richland Creek Trunk Sewer Improvement Project. ReWa also looks beyond providing wastewater treatment when serving the community. It has long known that protecting the Upstate's waterways starts with helping people understand their personal stake and impact on the environment.
It started Project Rx, a medication take-back program that is tackling the improper disposal of unwanted prescriptions and over-the counter medication. This initiative has evolved since it was brought to fruition back in 2010; there are now five medication drop boxes located across the Upstate that provide free, environmentally friendly medication disposal. Proper medication disposal is critical because certain medication can have drastic impact on the water affected as well as contribute to misuse and drug abuse. To learn more about this initiative, or to view a full list of medication take-back boxes, visit www.ariverremedy.org.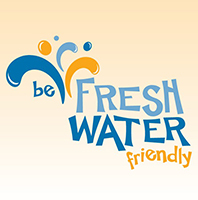 In addition to Project Rx, ReWa created an environmental education program called "Be Freshwater Friendly." This campaign educates the community about how they can make small changes to their daily actions and have a big impact on our local aquatic environment. The campaign's seven initiatives can be seen in many outlets within our community to reach adults and children alike. To learn more about this, visit www.befreshwaterfriendly.org.
ReWa also initiated the Wildlife and Industry Together Program (W.A.I.T.) in 1998. The program is designed to give corporate landowners and their employees a foundation for integrating wildlife habitat needs into corporate land management decisions. W.A.I.T. is a registered program of the South Carolina Wildlife Federation that designs comprehensive plans to enhance the wildlife habitats in, or around, various destinations.
The Reedy River Sweep is another event led by ReWa, where ReWa employees come together and collaborate with other organizations to clean debris along the Reedy River every year in conjunction with the annual statewide River Sweep/Beach Sweep. Each year, there continues to be less debris is collected—a good sign for ReWa and the Upstate environment.
Education is on the top of ReWa's priority list. They've invested time and resources by sharing about the importance of the wastewater treatment process with students in the area. This opportunity is available to anyone that is interested in learning more about water quality and the importance of water and wastewater services.
"It's up to all of us to collaboratively ensure a clean environment for the future," said Graham W. Rich, the agency's director. "ReWa takes great pride in working with the community to achieve this goal…Our vision and core values provide a powerful stance on ReWa's ultimate mission—to enhance our community's quality of life by transforming wastewater into renewable resources through responsible and innovative solutions."