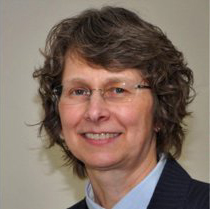 General Manager
Metropolitan Council Environmental Services
St Paul, MN
The 17-member Metropolitan Council is a regional policy-making board, formed by the Minnesota Legislature, which has guided the strategic growth of the Twin City metropolitan area for nearly 50 years. The Council provides essential services and infrastructure, including a bus and rail system, wastewater treatment services, regional parks, planning, affordable housing, and more. Through partnership with area communities, the Council has worked to ensure a high quality of life for area residents.

In support of these efforts and in conjunction with its Thrive2040 principles of collaboration, stewardship, and strategic vision and growth, the Environmental Services division currently encompasses 8 wastewater treatment facilities that protect the health and welfare of residents in 108 communities by treating 250 million gallons of wastewater each day. In addition, partnering and collaboration with area agencies on water supply planning efforts, stormwater practices, and sustainability efforts is paramount to its success. Their vision is to be a valued leader and partner in water sustainability with a mission to provide integrated planning to ensure sustainable water quality and water supply for the region.
Leisa Thompson began working for MCES in 1983 as a laboratory manager. Since then she has progressed to positions of Deputy Director of Environmental Quality Assurance, Assistant General Manager of Regional Plant Services, and Deputy General Manager of Environmental Services before being named General Manager of the 600+ employee division in 2012. Prior to joining MCES she worked as a laboratory manager in an 800 bed hospital in Minneapolis.
Leisa believes it takes strong affiliations with area agencies to assure work is completed the best possible way. Some of her affiliations include the National Association of Clean Water Agencies, the American Water Works Association, American Public Works Association, Water Environment Federation, Water Environment Research Foundation and the American Society for Quality.
Ms. Thompson earned her MBA from St. Thomas University in St. Paul, MN and a Bachelor of Science in medical technology from Winona State University in Winona, MN. In 2001, she was named Star Tribune Working Woman of the Year.