Federal Court Hears Arguments as Wipes Manufacturer Tries to Block DC Wipes Law
Dec 19, 2017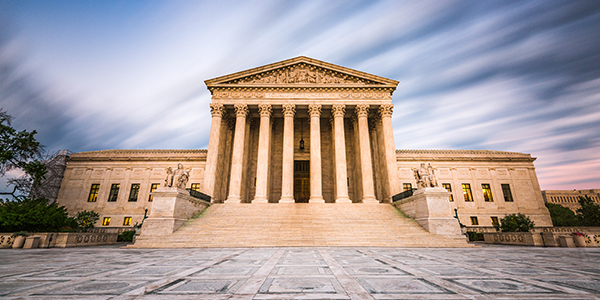 (December 19, 2017) - The District of Columbia (DC) District Court heard oral arguments December 13 on the Motion for Preliminary Injunction filed by the Kimberly-Clark Corporation, a leading manufacturer of wipes, seeking to prohibit implementation of the District of Columbia's law on "flushable" wipes. In September 2017, Kimberly-Clark filed a lawsuit challenging DC's Nonwoven Disposable Products Act of 2016, which is the first law in the US to address the problems caused by flushable and non-flushable wipes. NACWA and the Water Environment Federation (WEF) filed an amicus brief on November 13 to support this important law.
During the hearing, Judge James Boasberg focused on the potential harm to Kimberly-Clark if the law is allowed to take effect before its overall legality can be evaluated. "Date of sale" v. "date of labeling" for purposes of enforcement was discussed at length. Kimberly-Clark argued that date of manufacture should govern because wipes will be manufactured and distributed before the effective date of enforcement and be sold after the effective date because of the inability to control the path of the product once it enters the supply chain. However, DC officials argued enforcement of the law is authorized for any noncompliant product sold after the effective date for enforcement, and the regulations could be "retroactively" applied to products manufactured before that date.
The judge also discussed the alleged vagueness of the law and the potential inability to assess the impact on Kimberly-Clark until the implementing regulations are complete. He questioned and commented on the effect that retroactive enforcement might have.
In a concluding statement, the judge speculated that an order might be issued to stay the effective date of the law until its implementing regulations are promulgated, which would resolve the vagueness argument and protect Kimberly-Clark from potential irreparable harm caused by retroactive enforcement. He then commented on the complexity of the issues and the thorough analysis needed to rule on the motion. The judge indicated that he would issue a decision before the DC law is set to take effect on January 1, 2018.
For more details on the litigation, see NACWA's Litigation Tracking.