Robert C. Ferrante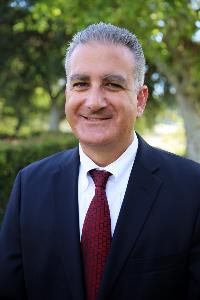 Chief Engineer and General Manager
Sanitation Districts of Los Angeles County
Robert Ferrante became Chief Engineer and General Manager for the Sanitation Districts of Los Angeles County in August 2019. He reports directly to the Boards of Directors of the Districts, comprised of the Mayors of the 78 cities located within its service area and the Board of Supervisors for unincorporated county territory. The Districts provide wastewater management for 5.6 million residents and manage roughly 20% of the solid waste in the county. In his position, he oversees all the departments and activities of the Districts'. Under Mr. Ferrante's leadership the agency has developed a food waste to energy program, is constructing a new seven-mile effluent tunnel, and is developing a large regional recycling program with other utility partners. These projects align with the Districts' mission of converting waste into resources and replacing aging infrastructure.
Mr. Ferrante joined the Districts in 1993 as a Project Engineer working on air quality issues impacting wastewater treatment. His work included representing the National Association of Clean Water Agencies with the Environmental Protection Agency in the development of the Publicly Owned Treatment Works National Emission Standards for Hazardous Air Pollutants. Mr. Ferrante worked in wastewater operations for five years overseeing the Districts biogas to energy facility and treatment plant operations at the Joint Water Pollution Control Plant. He held various management roles in the Solid Waste Department overseeing the Districts' solid waste energy plants, landfills, and material recovery facilities. In 2011, Mr. Ferrante was promoted to Assistant Chief Engineer and Assistant General Manager where he oversaw the day to day operation of the Districts' departments.
Mr. Ferrante has a Bachelor of Science in Mechanical Engineering from the University of California, Berkeley and a Master of Science in Environmental Engineering from Stanford University. He is a registered professional engineer in California and board-certified environmental engineer by the American Academy of Environmental Engineers and Scientists.
Mr. Ferrante serves on various boards and commissions including California WateReuse and the Southern California Coastal Water Research Program.