The Clean Water Voice
Real-Time Decision Support Systems: Moving Utilities to Data-Driven Decision-Making and Optimized Performance at Lower Cost
Feb 9, 2022
By Tim Braun, Xylem
As water utilities continue to lean into digital technologies, a new category is proving transformative. More and more utilities are building real time decision support systems (RT-DSS) as the digital connective tissue to unlock big returns from their investments in gray, green and IT infrastructure. Today utilities can barely remember how they survived without SCADA and AMI to facilitate their operations and enterprise. RT-DSS, for the cities that have adopted it as their core strategy, already can't imagine life without it.
RT-DSS is more than a single product or tool; it's a holistic approach that provides deep understanding and empowers dynamic optimization of the urban water cycle. The usefulness of RT-DSS is that it helps utilities bring it all together; connecting the dots between legacy infrastructure, urban hydrology and the many IT investments that have already been made to deliver a return on investment far and above alternative approaches. That's why utilities are increasingly placing RT-DSS at the core of their strategy. And once they do, it becomes fundamental to their current, near-term, and future success.
Take the City of Richmond, VA, seeking to reduce combined sewer overflows (CSOs) to meet water quality standards. Richmond initially started by
turning on the lights
in their sewers. They grabbed their data program by the horns and created some of the most powerful and transformative visualization dashboards in the industry. The City wanted to capitalize on the substantial returns that the RT-DSS unlocks. The approach combined engineering, data, and decision science to identify and evaluate sustainable, efficient, and cost-effective projects to help solve Richmond's CSO challenges. The RT-DSS enables the City to see everything happening throughout the system every five minutes and report to their stakeholders with confidence: when, where and the volume of their CSOs. They also have a dashboard to predict overflows twelve hours in advance.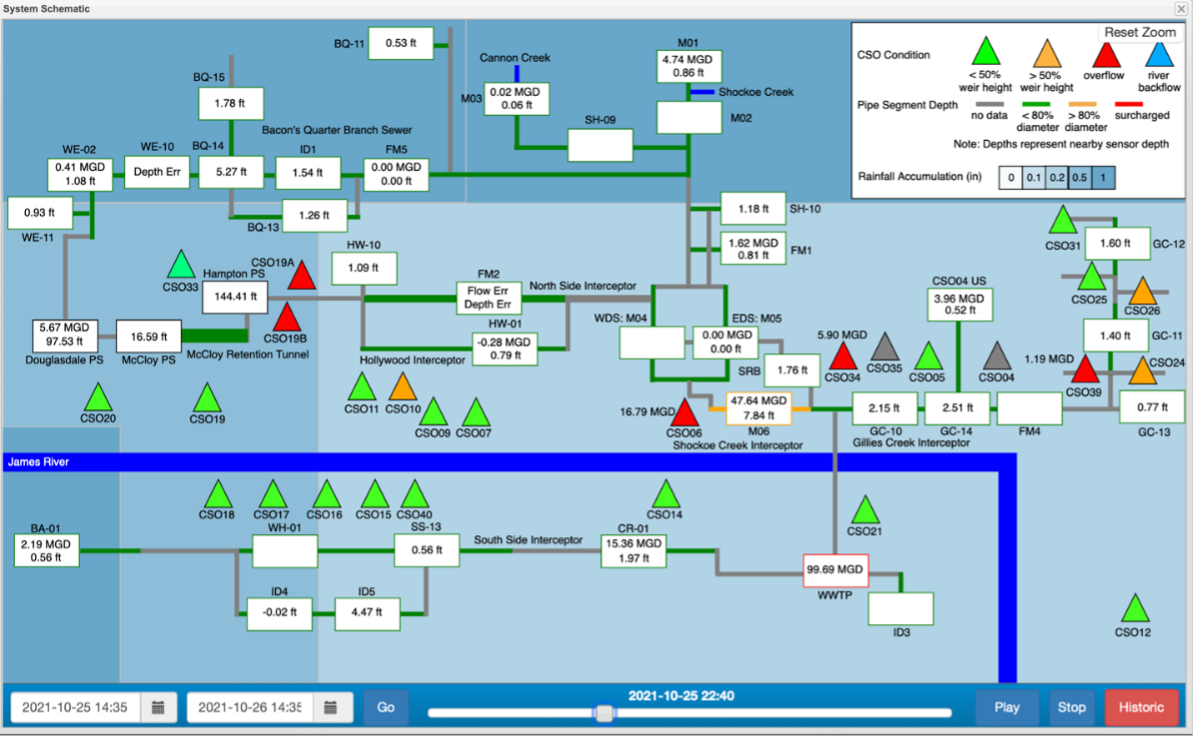 Figure 1: Richmond's RT-DSS System Schematic Dashboard
Now the City is going further to build a digital twin of the entire sewershed that will become their RT-DSS operating system for all critical assets, namely their tunnels, sewers, storage facilities and treatment works. The initial predicted outcome from their interim 5-year plan is 182 million gallons of CSO reduction by simply applying an RT-DSS framework to existing infrastructure and augmenting it with upgraded control assets. From that vantage point, the City will be able to discern the next round of most cost-effective projects and the CIP roadmap that will take them to compliance, while addressing environmental justice and water equity concerns along the way.
Pat Bradley, Deputy Director, City of Richmond Department of Public Utilities sums up the benefit of the RT-DSS enabled solution: "Working with Xylem has allowed us to stop relying on guesswork and ensure operational decisions are based on real-time sensor data that reflects current system conditions."
Another trailblazing utility, the Buffalo Sewer Authority (BSA) in New York, took similar steps to make real-time control their core CSO strategy about ten years ago. The City of Buffalo was experiencing nearly two billion gallons of CSOs annually, leading to an administrative order requiring improvements to its collection system. The City turned to the RT-DSS framework, opting to put its full weight behind this emerging category. What was once a network of open flow gravity sewers is now becoming a coordinated conveyance and inline storage system. What's truly exciting is that by deploying an RT-DSS, the city was able to reduce CSOs by 450 million gallons in the first 12 months and dramatically lower the budget for fulfilling the administrative order.
The City's bold move has paid dividends for today, and tomorrow. BSA has already locked in $145 million in avoided future infrastructure spend and is optimistic more large-scale projects will be set aside as the program evolves.



Figure 2: BSA's RT-DSS Profiler - Lang and Hazelwood RTC facilities
These utilities, and many more like them that have placed RT-DSS at the core of their strategy, start to see what's possible by best utilizing what they already have, and planning future assets to be integrated with the coordinated control of their now high-performing legacy infrastructure. Now sewer systems are joining "the internet of things" – using up to the minute technology to manage, control and optimize their systems When they do, the RT-DSS becomes fundamental to their operations and the outcomes are game-changing.



Tim Braun
Senior Director, Global Enterprise Architect
Xylem
---
The views expressed in this resource are those of the individual contributors, and do not necessarily reflect those of NACWA.
---