KC Water Creatively Demonstrates the Value of Water
Jul 29, 2020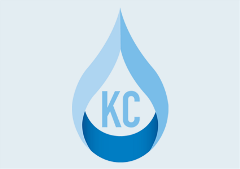 KC Water works to highlight the vital role water plays in everyday life by leveraging the annual awareness effort by the Value of Water Campaign — Imagine A Day Without Water – to help its community better understand the importance of clean and safe water. Recognizing access to clean water is often taken for granted, KC Water produced a short video, social media graphics and promotional items to highlight the simple daily tasks and luxuries that would not be possible without the essential resource.
With an exceptionally positive social media response, many KC Water customers expressed their gratitude to the Agency for providing a quality product and making their daily lives more enjoyable –because water makes everything possible.
For its efforts, KC Water was recognized with a National Environmental Achievement Award in the Public Information & Education Video Program category during NACWA's Winter Conference in February 2020. Congratulations to KC Water and everyone involved!