National Water Policy Fly-In is Next Week – You Can Still Participate!
Mar 26, 2019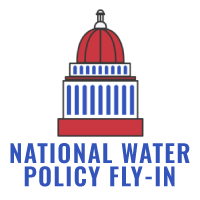 (March 26, 2019) – Hundreds of NACWA members, water sector leaders and water professionals from around the country will be pouring into Washington DC next week for the National Water Policy Fly-In (April 3-4)—the highlight event of Water Week 2019 (March 31 – April 6)—to advocate with national policy makers for clean water. =
It's still not too late to register and make plans to head to DC to lend your voice and support Water Week! Now is the time to make your voice heard about the challenges your utility faces, and the need for the federal government to act as a partner in addressing them. Join your colleagues to collectively raise our voices and elevate water as a national priority!