NACWA, Congress Highlight Clean Water Funding Priorities but Local Utility Voices Needed
Mar 19, 2019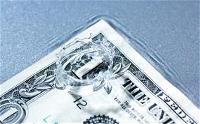 (March 19, 2019) - With the federal Fiscal Year 2020 (FY20) Congressional appropriations process gaining steam, NACWA submitted testimony last week to the House Appropriations Subcommittee on Interior, Environment, and Related Agencies requesting support for key EPA clean water programs and funding priorities. NACWA will be submitting similar FY20 testimony to Senate Appropriators once the Appropriators open their stakeholder submissions in the coming weeks.
In addition to NACWA's efforts, it is critical that individual utilities contact their federal elected leaders with key funding asks.
Included in NACWA's testimony is a request for a doubling of the Clean Water State Revolving Fund (CWSRF) in FY20 to a level of $3.4 billion, as well as $2 million to fund implementation of the bipartisan Integrated Planning (IP) law and the new Office of the Municipal Ombudsman at EPA, which passed into law last Congress as part of H.R. 7279.
NACWA also requested FY20 funding for several clean water programs authorized in last year's bipartisan America's Water Infrastructure Act of 2018 (AWIA), which includes $225 million for Sewer Overflow and Stormwater Reuse Municipal Grants, and $1 million for the Innovative Water Infrastructure Workforce Development Program.
Additionally, Members of the House will also be submitting their FY20 appropriations requests to the subcommittee in the coming weeks. NACWA is working with several different Congressional offices to build bipartisan support for a letter being led by Reps. Grace Napolitano (D-CA) and John Katko (R-NY) requesting a doubling of the CWSRF and another letter being led by Reps. Gwen Moore (D-WI), Napolitano, and Steve Chabot (R-OH) requesting $225 for the Sewer Overflow and Stormwater Reuse Municipal Grants.
NACWA encourages all its members to reach out to their respective Representatives this week and ask that they sign onto these important bipartisan letters to promote strong federal investment to help ensure their constituents have the clean water infrastructure that they both need and deserve. Copies of the letters—which members are encouraged to reference and share while reaching out to their representatives to support representatives' cosigning—are available for download here:
NACWA will continue working with Congressional appropriators over the next several months to ensure robust FY20 funding for clean water programs. Please contact NACWA's Legislative Directors, Kristina Surfus or Jason Isakovic, with any questions or to discuss further.