NACWA Provides Feedback to EPA on Draft Water Reuse Action Plan
Feb 26, 2019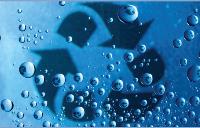 (February 26, 2019) - EPA reached out to NACWA in December of 2018 for comments and feedback on its draft Water Reuse Action Plan. NACWA submitted comments last week focused on the fact that water reuse and recycling regulatory efforts have been traditionally maintained at the state level and must continue without federal regulatory intervention.
NACWA also highlighted concerns that federal guidance documents can often be used to influence the regulatory process and that when the Water Reuse Action Plan is finalized, it must remain voluntary in nature. The comment letter also highlights more specific comments on the EPA's Action Plan.
EPA's draft Action Plan for water reuse is an effort for the Agency to be more involved with the broader water sector on initiatives to support local water augmentation in areas where water availability is becoming more challenging. The draft Water Reuse Action Plan also parallels EPA's partnership with the Department of Energy on the Water Security Grand Challenge that looks at a variety of ways that technology and innovation can provide greater access to clean, safe, and secure water resources.
NACWA's Arid State and Water Reuse workgroup provided initial feedback to EPA. If members have additional thoughts or interest in the discussions moving forward with EPA on water reuse initiatives, would like a copy of the Action Plan, or would like to join the workgroup, please contact Emily Remmel, NACWA's Director of Regulatory Affairs.