NACWA Recommends Changes to Pesticide Labeling
Feb 6, 2019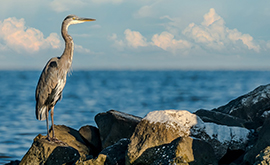 (February 6, 2019) - NACWA submitted comments January 29 on three pesticides undergoing registration review by EPA, recommending changes to labeling of the products to better protect wastewater treatment, the aquatic environment, and collection system workers.
In its comments on amitraz, a chemical used in pet flea and tick control products, NACWA asked EPA to consider the pathways to the sewer system when conducting its risk assessment, and recommended product labeling that instructs pet owners not to wash their pets with flea collars on.
In comments on metam sodium, a root control chemical, NACWA urged EPA to protect collection system workers by requiring 24 hours advance notice before root control treatments begin, since the chemical can be hazardous to workers. NACWA asked in comments on zinc and zinc salts, which are used as antimicrobials in swimming pools, that labels include instructions to contact the local wastewater treatment and storm water authorities for instructions prior to draining pools.
NACWA submitted these comments in conjunction with the Bay Area Clean Water Agencies (BACWA), which has worked extensively on pesticide issues. BACWA provided additional information to EPA about the potential impacts of these pesticides when the chemicals enter the sewer systems, and the resulting impacts on the aquatic environment.