NACWA Index Survey Deadline Extended to January 18
Jan 8, 2019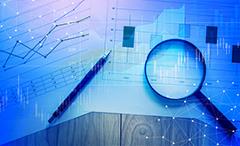 (January 8, 2019) - Response to NACWA's 2018 Cost of Clean Water Index Survey has been strong, but more responses are needed to ensure that the final report provides meaningful information and identifies robust trends and projections. NACWA would like to thank everyone who has already responded. NACWA is extending the deadline for completing the survey to January 18, so it can meet its response goal.
Every Public Agency Member should have received its survey form via email in late 2018. Follow up emails will be sent to those who have not yet responded.
If you would like to have your Agency's survey form re-delivered, please contact Chris Hornback, NACWA's Deputy CEO.