EPA Prohibits Pharmaceutical Flushing by Healthcare Facilities
Dec 18, 2018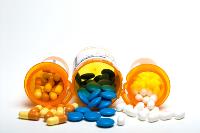 (December 18, 2018) - The US Environmental Protection Agency (EPA) released a pre-publication version of a final rule on December 11 that prohibits healthcare facilities from disposing of unused hazardous waste pharmaceuticals down the drain.
Previously, the domestic sewage exclusion of the Resource Conservation and Recovery Act (RCRA) allowed down-the-drain disposal of these types of pharmaceuticals. The final rule also eliminates the dual regulation of hazardous waste pharmaceuticals that are also classified as controlled substances by the Drug Enforcement Administration (DEA), which hindered the proper disposal of these drugs and made flushing the easiest option.
"Drug take-back" programs – whether at pharmacies or special events – are also protected by this rule. The rule codifies EPA's position that hazardous waste pharmaceuticals brought to these events are exempt from RCRA hazardous waste disposal regulations.
NACWA submitted comments on the original proposal in 2008, asking that EPA establish practical regulations for managing pharmaceutical wastes and recommending more coordination between federal agencies to deliver a consistent message on how to dispose of unused pharmaceuticals. This rule is an important step to achieving this consistency. Members with any questions can contact Cynthia Finely, NACWA's Director of Regulatory Affairs.