Stormwater Management Committee Will Examine Long Term Planning Report, Survey Results
Dec 4, 2018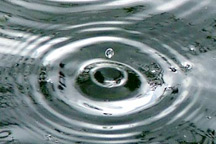 (December 4, 2018) - NACWA's Stormwater Management Committee will close out the year with its last committee conference call on December 5. EPA staff will provide an update on the Community Solutions for Stormwater management: A Guide for Voluntary Long-Term Planning, a draft report that was released October 2017.
In addition, Black & Veatch will present NACWA members with valuable highlights from their hot-off-the-press 2018 Stormwater Utility Survey.
This year has been an eventful, workmanlike year in the stormwater advocacy arena, and that trend is expected to continue into the new year. As a taste of things to come, the Oregon Department of Environmental Quality issued its finalized MS4 Phase II permit and NACWA is currently working with its Oregon members to review the permit and determine appropriate next steps.
For more information about the conference call, or if you would like to join the Stormwater Management Committee, please contact Emily Remmel, NACWA's Director, Regulatory Affairs and Outreach.