High Court Accelerates Consideration of Groundwater Litigation Petitions
Nov 14, 2018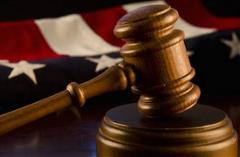 (November 14, 2018) - Does the release of a pollutant that reaches groundwater and thereafter enters a Clean Water Act (CWA) jurisdictional surface water constitute a "point source" discharge, thus triggering the requirement for a CWA National Pollutant Discharge Elimination System (NPDES) permit? On November 30, the U.S. Supreme Court will determine if it should weigh in on this issue.
On August 27, NACWA member agency the Maui County Department of Environmental Management filed a petition for writ of certiorari with the US Supreme Court (Case No. 15-17447). The County is asking the Court to review a February 2018 Ninth Circuit decision that adopted a new CWA indirect discharge theory to hold Maui County liable under the CWA because (1) the County discharged pollutants from a point source (i.e., its underground injection wells); (2) the pollutants are fairly traceable from the point source to a navigable water, such that the discharge is the functional equivalent of a discharge into the navigable water; and (3) the pollutant levels reaching navigable water are more than de minimis.
Maui filed a supplemental brief with the Supreme Court after the Sixth Circuit issued two decisions that deepen the conflict in authority — unequivocally rejecting the Ninth Circuit's (and the Fourth Circuit's) expansive view of point source pollution. On November 6, Maui filed a reply brief to Hawaii Wildlife Fund's opposition brief.
NACWA filed a brief on September 28, along with a coalition representing the clean water sector, supporting Maui's petition.
In August 2018, Kinder Morgan filed a cert petition with the Supreme Court for review of the Fourth Circuit decision reversing a district court's dismissal of the CWA citizen suit in Upstate Forever v. Kinder Morgan. This case is based on a leak from a petroleum pipeline into groundwater. Plaintiffs allege that petroleum migrate subsurface into various creeks and wetlands and thus constitutes an ongoing discharge of pollutants without an NPDES permit, in violation of the CWA.
The Supreme Court will consider both petitions together at its November 30 conference. For more information on this issue, see NACWA Summary: CWA Point Source Liability for Discharge of Pollutants Via Groundwater. Please contact Amanda Waters or Erica Spitzig on NACWA's legal team with any questions.