Bipartisan Low-Income Water Assistance Bill Officially Unveiled
Nov 6, 2018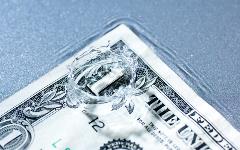 (November 6, 2018) - The Low-Income Water Customer Assistance Programs Act (S.3564) was formally unveiled October 31 at a press conference in Baltimore by Sen. Cardin (D-MD). Baltimore Director of Public Works Rudy Chow, a NACWA Board Member, spoke at the event alongside Sen. Cardin, Baltimore Mayor Catherine E. Pugh, and other local officials and stakeholders. Sen. Cardin and his Republican cosponsor, Sen. Wicker (R-MS) issued a joint press release to mark the occasion.
In his remarks, Sen. Cardin outlined the concept behind S.3564: a federal partnership to "help lower income families deal with the cost of their water, therefore taking some of the pressure off of the rate system so that you can use it a little more freely in order to modernize the system, knowing there's protection for lower income families". He said the bill will support creative solutions to deal with water affordability challenges around the country. Sen. Cardin also emphasized his belief that water infrastructure needs to be a central part of the federal infrastructure investment conversation as Congress continues discussing a broad infrastructure investment package next year.
Director Chow noted that the need to reinvest in water infrastructure is greater than ever, yet many ratepayers struggle to pay their daily economic needs and afford higher water rates. He explained that S.3564 would allow communities "the opportunity to develop and implement a low-income water assistance program tailored to their population's needs" and that such a program could "support innovation and test a new generation of water bill assistance programs".
As reported recently, NACWA has been a strong proponent of a federal low-income water assistance program, helping introduce the concept to Congress in recent years and coordinating a joint letter of support for the S.3564. NACWA has also issued a press release.
NACWA does not anticipate movement on this bill this Congress, but expects it will be reintroduced early next year to be part of what will hopefully be a robust, bipartisan infrastructure investment discussion in the new Congress. Contact Kristina Surfus, NACWA Legislative Director to discuss.