Senate Hold Hearing on PFAS
Oct 2, 2018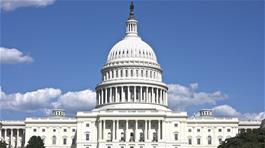 (October 2, 2018) - The Senate Subcommittee on Federal Spending Oversight and Emergency Management held a hearing on September 26 to examine federal government actions regarding the growing public concerns regarding per- and polyfluoroalkyl substances (PFAS). A similar hearing was held by a House Subcommittee last month.
At both hearings, EPA Director of the Office of Groundwater and Drinking Water, Peter Grevatt, testified alongside officials from other federal agencies and stakeholder groups. During the Senate hearing, Grevatt was asked whether EPA planned to update its current Health Advisory of a combined 70 parts per trillion (ppt) for PFOA and PFOS, two PFAS compounds which have seen the most extensive study to date. He responded that EPA has no plans to change the Health Advisory, as current best-available science supports the existing 70 ppt Health Advisory.
EPA is working on a PFAS management plan, which should be completed by the end of the year. Testimony from the hearing can be reviewed here.
NACWA continues to monitor this emerging issue and its potential impacts for the clean water community, and submitted comments to EPA about it in July. For more information, contact Emily Remmel, NACWA Director of Regulatory Affairs & Outreach.