EPA Announces WIFIA Information Sessions
Oct 2, 2018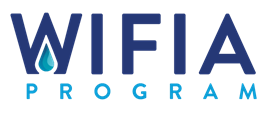 (October 2, 2018) – The US Environmental Protection Agency (EPA) has announced it will hold a series of information sessions for its Water Infrastructure Finance and Innovation Act (WIFIA) program.
The sessions will provide information about the program's status, eligibility and statutory requirements, application process, and financial benefits and flexibilities. The intended audiences are prospective borrowers - including municipal entities, tribes, corporations, partnerships, and State Revolving Fund programs – as well as private and non-governmental organizations that support prospective borrowers.
The sessions are listed below. More information is also available on EPA's WIFIA webpage.
October 11, 2018
Seattle, Washington
EPA Region 10 Office
1200 6th Avenue
Register
November 13, 2018
Chicago, Illinois
Ralph H. Metcalfe Federal Building
77 West Jackson Boulevard
Register
December 11, 2018
Boston, Massachusetts
EPA Region 1 Office
5 Post Office Square
Register
January 15, 2019
Atlanta, Georgia
EPA Region 4 Office
61 Forsyth Street, SW
Register