House Subcommittee Hears EPA, DoD Testimony on PFAS
Sep 11, 2018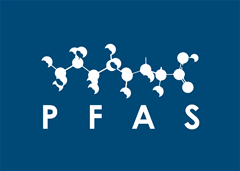 (September 11, 2018) – The House Energy & Commerce Committee's Environment Subcommittee held a hearing on September 6 to discuss per- and polyfluoroalkyl substances (PFAS). These emerging contaminants are found in fire-fighting foams as well as many industrial and consumer products and have become a hot button issue in the media.
Peter Grevatt, Director of EPA's Office of Groundwater and Drinking Water, provided testimony on what steps the Agency is taking to address contaminated sites. Referencing the PFAS National Leadership Summit in May 2018, Grevatt acknowledged EPA's continued commitment to work on four key actions and reiterated that a PFAS Management Plan will be released by the end of this calendar year. The Management Plan will address public comments in addition to comments heard directly from EPA's community engagement efforts.
The Department of Defense's (DoD) Deputy Assistant Secretary for Defense for Environment, Maureen Sullivan, also provided testimony to the committee on the role the DoD has to address PFAS contamination. The DoD is one of many users that use Aqueous Film Forming Foam (AFFF) which contains PFAS compounds. The DoD is taking steps to mitigate contamination and is researching safer chemicals to use in the military's fire-fighting foams that are fluorine-free.
The hearing also included testimony from the Pennsylvania DEP, the Minnesota Pollution Control Agency, Michigan PFAS Action Response Team, Clean Cape Fear, and the Natural Resource Defense Council.
Contact Emily Remmel, NACWA's Director of Regulatory Affairs, with further questions.