NACWA Lead and Copper Workgroup Addresses Orthophosphate as Corrosion Control Method
Jul 17, 2018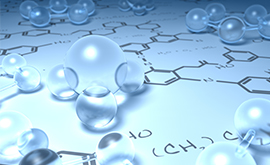 NACWA held an informal conference call last week with members of the Association's Lead and Copper Rule (LCR) Workgroup to discuss corrosion control techniques, with a particular focus the addition of orthophosphate as a control measure. Earlier this year, Colorado's Department of Public Health and Environment (CDPHE) required Denver Water to add orthophosphate to its drinking water supply for corrosion control by 2020, rather than continuing the more-flexible and alternative corrosion control techniques to address lead concerns (e.g. pH and/or alkalinity adjustments). In making this move, higher costs will be placed on wastewater treatment to remove the excess phosphorus. There will also be secondary impacts with water reuse/recycling and landscape irrigation.
The call featured experts who briefed the LCR Workgroup on their growing concerns and the next steps, including Emily Jackson, Interim General Counsel with Metro Denver Water Reclamation District and Ronda Sandquist, a Shareholder with NACWA Legal Affiliate Brownstein Hyatt Farber Schrek.
Although the LCR is primarily an issue that impacts public water systems under the Safe Drinking Water Act, NACWA recently submitted comments to EPA on the Agency's request for LCR Long-Term Revisions. NACWA's comments request EPA to consider the secondary impact the Revisions would have on the municipal clean water community, and that a "one-size-fits-all" national corrosion control approach mandating public water systems to include phosphate-inhibitors would run counter to science and the established local flexibility EPA has acknowledged since the LCR's inception.
If you would like to be part of the LCR Workgroup or would like more information on the conference call, please contact Emily Remmel, NACWA's Director of Regulatory Affairs.