NACWA Stresses Integrated Planning, Cooperation with Local Governments in the Meeting with EPA Deputy Administrator
Jun 12, 2018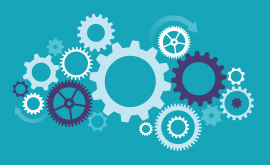 (June 12, 2018) - NACWA joined other municipal and state groups on June 6 for EPA's quarterly intergovernmental meeting, which included a discussion with EPA Deputy Administrator, Andrew Wheeler. The Deputy Administrator outlined his interest in providing greater certainty in permitting, enforcement and risk communication, though he provided few details beyond his interest in ensuring that EPA acts in a timely manner when making permitting and enforcement decisions.
Together with a representative from the US Conference of Mayors, NACWA underscored the importance of the Integrated Planning Framework in helping to address the challenges faced by clean water agencies. NACWA also stressed that EPA's focus on cooperative federalism should extend to the local level, especially when considering enforcement actions and the need to focus more on compliance assistance.
Before the conversation with Deputy Administrator Wheeler, EPA's National Lead Coordinator, Hayley Hughes, outlined the Administration's ongoing efforts to eliminate childhood exposure to lead, including a ten-year goal to eliminate lead from drinking water. The Administration plans to use the next round of Water Infrastructure Finance and Innovation Act (WIFIA) program loans to address the issue of lead in drinking water. A senior advisor to Administrator Pruitt noted that WIFIA project applications focused on reducing lead exposure in drinking water would be scored higher than other WIFIA applications.