NACWA Participates in EPA PFAS Summit, Will File Written Comments
May 30, 2018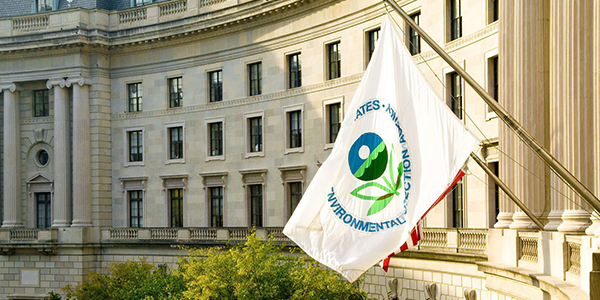 (May 30, 2018) - NACWA joined more than 150 federal and state regulators and other stakeholders at EPA's National Leadership Summit on Per- and Polyfluoroalkyl Substances (PFAS), which was held on May 22 in Washington, DC.
Mike Lunn, Utilities Director for NACWA Member Agency the City of Grand Rapids Environmental Services in Michigan – a state that is actively engaged in the PFAS issue – and NACWA staff participated in the first day of the two-day meeting. The second day of the meeting was restricted to federal and state regulators to help EPA begin work on an action plan the Agency hopes to release by the end of the year.
In the Summit's opening remarks, EPA Administrator Scott Pruitt committed the Agency to beginning the process to evaluate and make a determination on the need for a Maximum Contaminant Level (MCL) under the Safe Drinking Water Act for PFAS. One of the main challenges EPA will face is the fact that the PFAS family includes more than 3,000 different compounds, and for only two of these – PFOS and PFOA – has EPA developed any sort advisory level. The lack of information from federal authorities – other than a drinking water advisory level of 70 ppt for PFOS and PFOA – has led several states to develop their own action levels, in some cases establishing values much lower than the federal advisory level.
The Department of Defense participated in the Summit as well, as many of its current and former installations have contaminated surrounding drinking water supplies due in large part to the historic use of fire-fighting foams containing PFAS.
While the Summit focused on drinking water and clean up levels, the presence of PFAS compounds in biosolids was noted a number of times throughout the discussion. In several instances, states have looked to biosolids as a "source" of PFAS compounds and are carefully considering how land application may impact the water quality in groundwater.

NACWA is continuing to track this issue and is aware of plans for an upcoming EPA Region 1 meeting on the issue, scheduled for June 25-26 in Portsmouth, for stakeholders in that region.
NACWA will be providing written comments as EPA develops an action plan and continues work on evaluating potential regulation in drinking water. EPA is accepting public input until July 20. Any members with questions can contact Chris Hornback, NACWA's Deputy CEO.