New Report Unveils Climate Change Legal Challenges for Clean Water that Legal 'Hot Topics' Webinar Will Address
May 22, 2018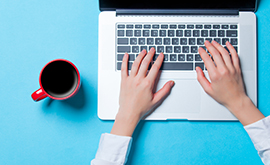 (May 22, 2018) -- A recent report issued by the Conservation Law Foundation (CLF) reveals potential areas of liability for a variety of sectors in clean water — including municipalities – that result from climate change impacts. These areas of liability will affect clean water utilities, and utility leaders must be both aware and prepared for these potential legal challenges.
For this reason, NACWA encourages you to participate in the next installment of NACWA's Hot Topics in Clean Water Law Webinar series – Wednesday, June 20, at 2:00 pm ET – and stay ahead of the curve on litigation involving climate change impacts, the CLF report and much more. As always, the webinar's expert panel of attorneys will help you protect your utility by identifying possible pitfalls and clear solutions to the complex legal challenges confronting the clean water sector today.
The webinar will also provide a preview of the upcoming joint meeting of the Legal Affairs Committee and Climate and Resiliency Committee, where the latest legal issues impacting the clean water landscape will be addressed.
Visit the webinar website, set your reminders and register early. This is one you won't want to miss!