Congress Feverishly Wrapping Up FY18 Funding Bills
Mar 20, 2018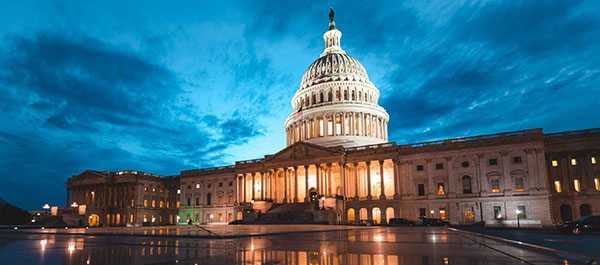 (March 21, 2018) - Congress is staring down another critical federal funding deadline this week, with the current Continuing Resolution funding the government expiring on Friday, March 23rd. This means Congress either needs to pass its final Fiscal Year 2018 (FY18) omnibus funding package by then or pass yet another short-term Continuing Resolution to avoid a government shutdown.
As of press time, Congressional negotiators were still trying to reach agreement on precise funding levels while also debating whether to include certain contentious policy riders. While Republicans control both the House and Senate, because of divisions within the Republican caucus a critical number of Democratic votes will be necessary to pass a bill. Major hold-ups include several high-profile policy issues and whether to provide $1.6 billion for a U.S.-Mexico border wall and/or $900 million for the NY-NJ Gateway rail transportation infrastructure project.
NACWA and its water sector partners have been in close contact with key congressional appropriators to push for maximum funding for critical clean water programs through the rest of FY18. The Association is hopeful that the recent budget deal will provide a last-minute boost for water programs. We will keep the membership updated on developments – please contact Kristina Surfus with any questions or to discuss further.