NACWA Weighs in on FY18 & FY19 EPA Appropriations
Mar 6, 2018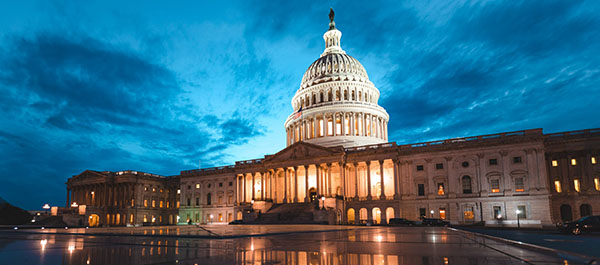 (March 6, 2018) - NACWA has sent letters to Congressional Appropriators reiterating several important funding asks, as the March 23 deadline approaches for Congress to pass a Fiscal Year (FY) 2018 appropriations measure based on a framework prescribed by the recently passed, bipartisan budget deal. Both letters, one to the full committee and one to the subcommittees, reflect the requests that NACWA and the water sector have been advocating throughout the past year.
With the recent budget agreement providing increased spending levels of $63 billion for FY18 non-defense discretionary funding, and a commitment to dedicate $20 billion of overall funding to infrastructure, NACWA is urging Congressional Appropriators to provide the strongest funding possible for clean water infrastructure, specifically the Clean and Safe Drinking Water State Revolving Funds (SRFs) and the Water Infrastructure Finance & Innovation Act (WIFIA). NACWA also is requesting robust funding for EPA's geographic watershed programs to help protect water quality, EPA's Water Security Division (WSD) to help prepare for natural and man-made disasters, and federal water research and technology investments to help drive innovation and address emerging water treatment challenges.
Additionally, as Congress prepares to begin its work on the FY19 appropriations bills, Reps. John Katko (R-NY) and Louise Slaughter (D-NY) are leading an effort to draft a bi-partisan letter to the House Interior & Environment Appropriations Subcommittee requesting a doubling of the SRFs relative to currently enacted levels. This request has strong support from NACWA and other water sector organizations. A doubling would equal $2.8 billion in federal appropriations for the Clean Water SRF and $1.8 billion for the Drinking Water SRF, helping states better advance the infrastructure needs of local communities. NACWA is urging all of its members to contact their Congressional Representative by March 12 to request that they sign onto this letter currently being circulated to all Members of Congress.
NACWA will continue to keep members informed of key developments as both the FY18 and FY19 appropriations process advances. Please contact Jason Isakovic or Kristina Surfus, NACWA's Legislative Directors, for a copy of the SRF letter or to discuss further.