More Responses Needed for NACWA Index, Deadline Extended to February 12
Jan 23, 2018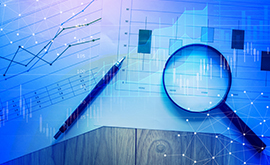 (January 23, 2018) – NACWA's annual Cost of Clean Water Index Survey is one of the Association's most-used resources, but we need your help to make this year's results more meaningful!
We have fallen short of our target number of responses and need utilities that have not yet participated to help by completing the nine-question survey, which should take only a few minutes. To allow for more responses, we are extending the response deadline to February 12.
Not sure whether your agency has already completed the survey? Please contact Toby Watkins to check on your survey or get a copy of your agency's custom survey form.