International Flushability Group Concludes Meeting, Workgroup Considers Wipe Issues
Sep 19, 2017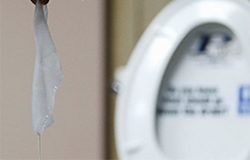 (September 19, 2017) - The International Water Services Flushability Group (IWSFG) concluded its three-day meeting on September 13 to consider public comments received on the IWSFG draft flushability standard. The IWSFG is an international group of wastewater utilities and the associations representing them that share a common goal of reducing the problems caused by the inappropriate flushing of consumer products, including wipes.
The draft flushability standards were designed to ensure that any product meeting the standard is safe to flush into municipal wastewater utility systems. After considering the comments on the draft standard, revisions are planned to simplify the standard to focus on the three key requirements listed in the international water industry position statement on non-flushable and "flushable" products: For a product to be considered flushable, it must (1) break into small pieces quickly, (2) must not be buoyant, and (3) must not contain plastic. The IWSFG will post the revised standard for another round of public comments.
As the U.S. voting member of the IWSFG, NACWA was represented at the meeting by Frank Dick, Wastewater Engineering Supervisor at City of Vancouver Public Works and Chair of the NACWA Pretreatment & Pollution Prevention Committee, and Rob Villee, Executive Director of the Plainfield Area Regional Sewerage Authority (PARSA). Mr. Dick and Mr. Villee also participated in a September 14 - 15 meeting of an ISO Workgroup that is developing a technical report on flushability. While not setting a standard for flushability, the report may provide useful agreements between water utilities and the wipes industry related to issues caused by wipes.