State & Regional Organizations Discuss Wipes Legislation, Upcoming Congressional Action
Sep 12, 2017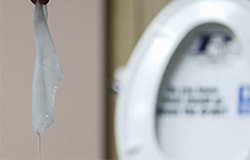 NACWA hosted a conference call September 7 with the Association's State & Regional Exchange network where representatives from several state and regional clean water organizations nationwide discussed upcoming national advocacy issues. Participants on the call learned about NACWA's Toilets Are Not Trashcans initiative, and the Association's efforts to develop model legislation for adoption by states and localities nationwide. NACWA staff discussed partnering with state level organizations beginning this Fall, to coincide with state legislative sessions in early 2018.
Additionally, NACWA staff shared insights into the likely issues that Congress will take up this Fall, and requested continued support and engagement from state and regional associations on issues like tax reform, infrastructure funding, and the Farm Bill. The current Waters of the United States rulemaking, and NACWA's June 19 comments to EPA focused on preserving existing exemptions for the clean water sector, were also discussed. Other topics covered included a request for input from state and regional groups on EPA's draft Aquatic Life Criteria for Aluminum. Comments on the Criteria are due September 28, and the Association requested information on the impact of the draft document at the state and regional level.
NACWA regularly convenes this state and regional network of clean water and stormwater organizations, providing an opportunity for their perspectives to inform NACWA's efforts while also boosting the Association's national advocacy agenda through more local engagement. If you are involved with a state or regional group that would be interested in joining this coalition, please contact Erica Spitzig.