Last Chance – Register Now for the Utility Leaders' Morning at WEFTEC!!
Sep 12, 2017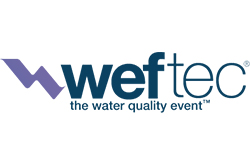 September 13 is the RSVP deadline to register for the Utility Leaders' Morning at WEFTEC17. Scheduled for October 3, from 7:30 am – 10:30 am and cohosted by the Water Environment Federation (WEF) and NACWA, the event is an excellent opportunity for utility leaders attending WEFTEC to dialogue with each other and learn about some of the most relevant policy updates impacting clean water utilities.
This year's program will feature roundtable discussions on hot topics, examination of resource recovery issues, and a roundtable conversation with senior EPA Office of Water officials on current priorities. The morning will also celebrate utility innovation as part of the Utility of the Future Recognition Ceremony. Don't miss this exciting part of WEFTEC!