Register Now for NACWA's Next Hot Topics in Clean Water Law Webinar
May 31, 2017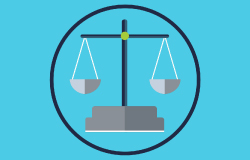 Let us bring the latest in clean water law to you! Join us for NACWA's Hot Topics in Clean Water Law webinar, scheduled for Wednesday, June 7, from 2:00 pm -3:30 pm ET.
The latest installment in NACWA's Hot Topics series will be "Navigating Your Way Through Murky Waters: How to Manage Legal Issues in the Current Climate." Presentations will focus on how clean water utilities can best manage and prepare for enforcement, compliance, and citizen suits in a time of shifting legal and regulatory priorities.
NACWA's Hot Topics webinars are designed to benefit attorneys and utility leaders alike, all without leaving your desk. Registration is complimentary for NACWA Members. Not a member? Contact Kelly Brocato for more information and registration options.