NACWA Pushes Infrastructure Investment in Latest Hill Meetings
Feb 28, 2017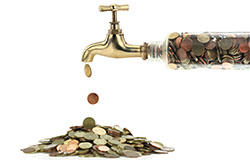 As part of the Water Infrastructure Network (WIN), NACWA met with Senate and House Committee staff on February 21 and 22, while they were in the early stages of working on an infrastructure package. WIN and NACWA discussed Association priorities and how the water sector can help advance meaningful investment in water infrastructure during this congressional session. In addition to these Network meetings, NACWA has been meeting with Hill offices since the start of the year to tee up NACWA priorities for this Congress.
To discuss these ongoing efforts — and how you can help engage your congressional representatives through
Water Week
or other actions — please contact
Kristina Surfus
, NACWA Legislative Affairs Manager.