Clean Water Current
After Legislative Efforts Fail, Wipes Manufacturer Files Suit to Overturn DC Law
Sep 26, 2017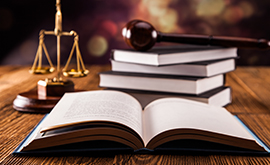 (September 26, 2017) - Kimberly-Clark Corp., a leading manufacturer of flushable wipes and a member of INDA—the association of the nonwoven fabrics industry—filed a lawsuit in federal court on September 15, seeking to thwart Washington, DC's wipes law, the Nonwoven Disposable Products Act of 2016, which is set to take effect on January 1, 2018.
DC's law is the first law in the US to address the problems caused by flushable and non-flushable wipes. The law requires the District's Department of Energy & the Environment (DDOEE) to issue rules, in consultation with DC Water, to establish "flushability" standards for flushable wipes and labeling requirements for non-flushable wipes. The definition of "flushable" used in the legislation is based on the International Water Industry Position Statement on wipes, which has been endorsed by more than 300 organizations in 25 countries, including NACWA and many of its member agencies.
Kimberly-Clark alleges numerous constitutional claims, arguing that the DC wipes law violates the Commerce Clause because it attempts to regulate commerce beyond the city limits. The complaint alleges First Amendment violations claiming an unlawful restraint of speech and that the government is violating the Constitution by compelling disclosure of something other than "purely factual and uncontroversial information about the good or service being offered."
The Washington Post and radio station WAMU have published news stories on the litigation, and have previously covered the wipes industry's failed efforts to get members of Congress to attach a rider to the federal Fiscal Year 2018 appropriations bill, and override the action of the DC Council.
NACWA has been consistently voicing the concerns of its members on wipes-related issues, and will determine the appropriate course of action to address the legal challenge to the DC wipes law as events continue to unfold.