Member Spotlight
Eastern Municipal Water District's Innovative and Fun Approach to Clean Water Education
Nov 16, 2023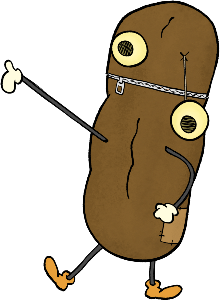 Eastern Municipal Water District (EMWD) has found a fun and innovative way to educate children and adults about the importance of being sewer smart.
In 2019, EMWD introduced Patrick the Poo, an animated character who has become a viral video sensation, as a way to engage the public and spread the word about the importance of maintaining a healthy sewer system to help protect the environment, water quality, and recycled water quality. Patrick has since become a valuable piece of EMWD's larger Healthy Sewers marketing campaign, which is designed to educate the public about the impacts of flushing medications, sanitary wipes, and fats, oils and grease, down the drain. Patrick encourages people to only flush the Three P's: Pee, Poop and Toilet Paper.
"When we developed Patrick, we wanted to think outside of the box and educate people about their sewer system in a fun and unique way," EMWD Board President Phil Paule said. "Since his introduction, Patrick has become our most popular EMWD representative as he shares his love of the sewer system and how to protect it."
Patrick is a charismatic leading man who has jumped in swimming pools, taken theme park visitors down the sewer system in a boat, and who occasionally loses his eyeball made of corn when he becomes too excited.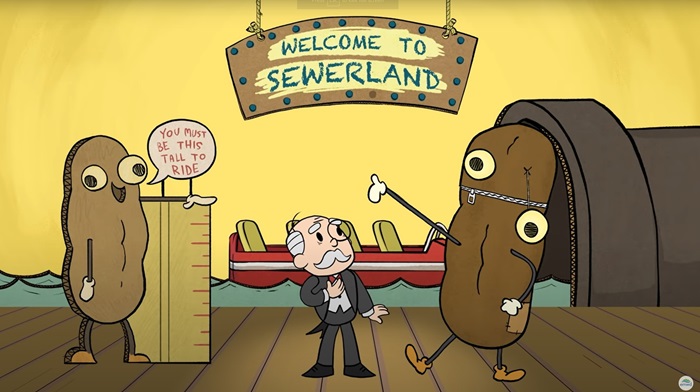 EMWD is planning a Purified Water Replenishment (PWR) program that will utilize advanced treatment for recycled water so it may be used for groundwater replenishment. Patrick is committed to helping keep EMWD's wastewater system healthy so that it may produce high-quality recycled water for use in the PWR program. By doing so, he's helping to promote a long-term clean and safe drinking water supply.
You can view EMWD's YouTube Channel for all of Patrick's videos, and follow along on EMWD's social media platforms to enjoy Patrick's latest lessons on being sewer smart!
NACWA awarded EMWD a 2023 National Environmental Achievement Award in the Public Information & Education: Video Category for its creative and effective educational platform. Congratulations to everyone involved!