Laura Briefer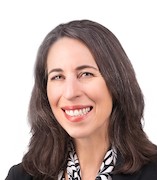 Laura Briefer
Director
Salt Lake City Department of Public Utilities
Salt Lake City, UT
Laura Briefer is the Director of Salt Lake City Department of Public Utilities (SLCDPU). She was appointed Director in March 2016 by Salt Lake City Mayor Jackie Biskupski. Ms. Briefer has worked at SLCDPU for 10 years in various areas of the organization and has 23 years professional experience in natural resource and environmental professions in the public, private, and non-profit sectors. She holds a Bachelor's degree in Environmental Studies from the University of California at Santa Barbara, and a Masters degree in Public Administration from the University of Utah.
Ms. Briefer is a co-author of two recently published papers focused on the water resources and watershed management of the central Wasatch Mountains. These include one study regarding climate change impacts on water supplies from the central Wasatch Mountain watersheds published in the journal Earth Interactions, and an article regarding Salt Lake City's watershed management published in the journal Ecosystem Services[1].
Ms. Briefer resides in Salt Lake City with her husband, Andy, and two children, Amelia and Alexander. She is an avid outdoorsperson, and enjoys running, hiking, mountain biking, and skiing through Utah's backcountry areas. She was appointed to the Utah Governor's Executive Water Finance Board in 2017. She also serves on additional boards, including the Utah Lake Water Users Association, the Provo River Water Users Association, and Carpe Diem West, which is focused on water and climate change issues in the western United States.
[1] Tim Bardsley, Andrew Wood, Mike Hobbins, Tracie Kirkham, Laura Briefer, Jeff Niermeyer, and Steven Burian, 2013: Planning for an uncertain future: climate change sensitivity assessment toward adaptation planning for public water supply. Earth Interact., 17, 1–26.
doi: http://dx.doi.org/10.1175/2012EI000501.1 (see attached for article)
Libby Blanchard, Bhaskar Vira, Laura Briefer, 2015: The lost narrative: Ecosystem service narratives and the missing Wasatch watershed conservation story. Ecosystem Services,16: 105-111
http://www.sciencedirect.com/science/article/pii/S2212041615300462