Joshua Schimmel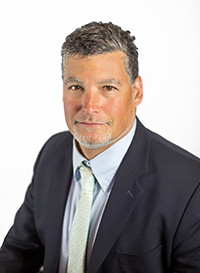 Joshua Schimmel
Executive Director
Springfield Water and Sewer Commission
Springfield, MA
Joshua is the Executive Director of the Springfield Water and Sewer Commission. The Commission is a regional provider of retail and wholesale water and sewer services to the City of Springfield and surrounding communities. The Commission serves a population of approximately 250,000 people in the lower Pioneer Valley of Western Massachusetts.

Mr. Schimmel and his leadership team manage more than 225 employees while providing approximately 30 Million gallons per day of drinking water and treating 40 Million gallons a day of wastewater from the communities they serve. The water and wastewater network has over a 1000 miles of transmission, distribution, and collection system piping. The Commission is one of the few utilities in the country to have an approved Integrated Wastewater Plan (IWP) that utilizes both of EPA's Integrated Planning and revised Financial Capability Frameworks. The Commission's IWP focuses on affordability, sustainability, and responsible prioritization of infrastructure investment and operational management. The Commission's IWP addresses regulatory compliance for CSOs over a forty year time frame and allows for an appropriate level of CSO control along with aggressive investment in other infrastructure needs.

Prior to becoming the Executive Director, Mr. Schimmel was the Director of Wastewater Operations for the Commission and managed all wastewater activities including the Combined Sewer Overflow Program, a 20 Year Contract Operations agreement, and implementation of a comprehensive Wastewater Asset Management Program. Mr. Schimmel started his career as a Wastewater Treatment Plant Operator.

Mr. Schimmel is active in local and regional organizations and committees including the New England Water Works Association, Massachusetts Water Works Association, New England Water Environment Association, as well as AWWA and WEF. Mr. Schimmel is on the Board of Directors of the Massachusetts Coalition for Water Resource Stewardship and has a leadership role in the Connecticut River Clean Up Committee. Mr. Schimmel holds a Bachelor of Science degree in Environmental Science from the University of Massachusetts.