Jonathan Gano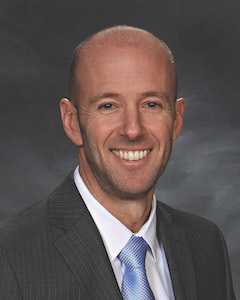 Public Works Director
City of Des Moines
Des Moines, IA

Jonathan Gano is the Director of Public Works for the City of Des Moines, a position he's held since early 2015. He is responsible for the city's wastewater utility, stormwater utility, flood control, street maintenance, snow removal, tree care, and residential trash and recycling.

Before arriving in Iowa, Gano served in a variety of roles in the Public Works Department of the City of Springfield in Missouri with service over a 10-year period that culminated as the Assistant Director, responsible for infrastructure maintenance and operations.

Prior to working in public works, Gano served as an engineer officer in the United States Army for eight years, where his duties took him to a variety of different states and countries. Gano holds a Master of Science degree in engineering management from the University of Missouri at Rolla and a Bachelor of Science degree in civil engineering from the United States Military Academy. He is a professional engineer registered in the state of Missouri since 2001.