EPA Announces FY 2019 WIFIA Funding Availability; Members Urged to Apply
Apr 2, 2019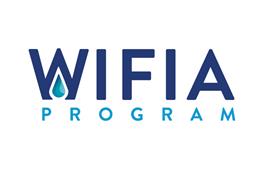 (April 2, 2019) - EPA announced last week its Notice of Funding Availability for the Water Infrastructure Finance and Innovation Act (WIFIA) program for 2019. This is the third round of funding that has been made available under the program.
In the announcement, EPA noted that this new round of WIFIA funding would provide up to $6 billion in credit assistance which, combined with other sources, could support $12 billion in water infrastructure projects. The Agency also said this round would focus on prioritizing construction-ready projects in three areas: water reuse and recycling, reducing exposure to lead and addressing emerging contaminants, and updating aging infrastructure. Additional information, including how to apply for the funding, is available on EPA's website.
WIFIA is a federal loan and guarantee program at EPA that aims to accelerate investment in the nation's water infrastructure by providing long-term, low-cost supplemental loans for regionally and nationally significant projects. WIFIA credit assistance can be used for a wide range of projects.
NACWA is a strong supporter of WIFIA, and many NACWA members have had projects funded in previous funding rounds. The Association strongly encouraged interested members to consider applying for this new round of funds just announced.