NACWA Discusses Partnership with National Rural Water Association
Feb 6, 2019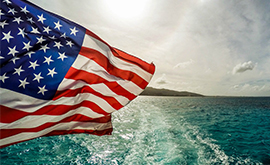 (February 6, 2019) - NACWA delivered an address, on February 4, before the National Rural Water Association's (NRWA) Board of Directors as part of Association's Washington, DC Capitol Hill Rally.
NACWA expressed a strong desire to build on a growing record of collaboration with the NRWA—a water sector association with aligned interests—noting that working together wherever possible would help maximize bipartisan congressional support for shared priorities. The shared priorities discussed during the meeting included federal funding/financing; watershed approaches and partnerships with agricultural interests; integrated planning/low-income affordability initiatives; and governance/peer-to-peer initiatives aimed at maximizing compliance throughout the water sector.
NACWA opened the door to a more regular and formal sharing of information among staff and members as well as the possibility of a Memorandum of Understanding between the organizations to better define the areas where the two can leverage its policy-based capabilities.