NACWA Monitoring Utility Needs in Wake of Hurricane Florence
Sep 18, 2018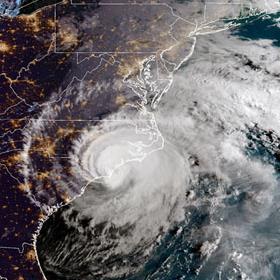 (September 18, 2018) – NACWA has been closely monitoring developments around Hurricane Florence in recent days, especially the hurricane's impact on clean water utilities. A number of NACWA members, particularly in North Carolina, have been directly affected by the hurricane and are dealing with severe flooding and power loss.
The North Carolina Water/Wastewater Agency Response Network (NCWaterWARN) is taking the lead on the response at this time and is tracking utilities within the state that have assistance needs, and NACWA is receiving regular WARN updates.
However, if there are NACWA utility members in impacted areas that need additional assistance – or NACWA members that are in a position to help offer assistance – please contact Cynthia Finley, NACWA's Director of Regulatory Affairs. NACWA's thoughts are with all those impacted by the storm.