Senate Releases Army Corps Funding Bill; Clean Water Priorities Included
May 9, 2018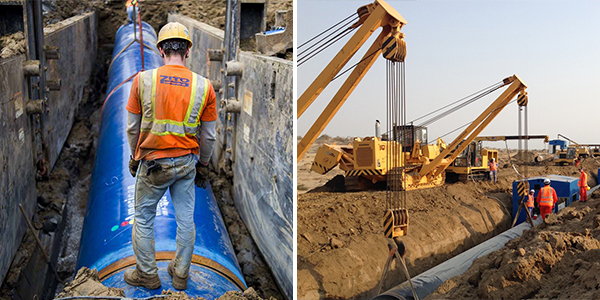 (May 9, 2018) – The Senate Environment & Public Works (EPW) Committee introduced its 2018 Water Resources Development Act (WRDA) this week titled, the "America's Water Infrastructure Act of 2018." The legislation incorporates numerous NACWA priorities that the Association has been advocating to be included in the bill. NACWA greatly appreciates the consideration EPW has given Association priorities, and is pleased by this critical development. The bill has been developed by the EPW Committee working on a bipartisan basis for several months.
WRDA authorizes individual US Army Corps of Engineers (USACE) water resources projects and is considered a "must-pass" bill every two years. While this USACE bill can be fairly narrow, Congress has in the past expanded its scope to address municipal water infrastructure issues.
Based on an advance version of the bill that NACWA has reviewed, it includes the following provisions of importance to the municipal clean water community:
Language codifying EPA's Integrated Planning approach to managing multiple Clean Water Act obligations; requiring EPA to develop an affordability metric that does not rely on Median Household Income; establishing an EPA Municipal Ombudsman; and directing EPA to support municipal use of Green Infrastructure, both in the permitting and enforcement context. This language has passed the Senate (Water Infrastructure Flexibility Act, S. 692) and its inclusion in the 2018 WRDA bill improves its prospects for being signed into law this Congress.
Language to establish an innovative water infrastructure workforce development program at $1 Million annually. This is similar to language in another bill (S. 2346), which has been championed by the Water Agency Leaders Alliance and NACWA.
Reauthorization of the WIFIA Program at $50 Million each for Fiscal Year (FY) 2020 and FY21.
Increase in the authorization of the Great Lakes Restoration Initiative from $300 Million to $330 Million per fiscal year, and authorization of Long Island Sound ecosystem restoration at $25 Million per year.
Requiring a Federal Government Accountability Office (GAO) study of how to improve opportunities for small, rural and disadvantaged communities to access WIFIA financing.
Reauthorization of Combined Sewer Overflow (CSO) Grant Program at $225 Million per fiscal year.
A Sense of Congress that the State Revolving Funds should continue receiving robust federal support.
Authorization of EPA's WaterSense Program.
Language requiring EPA to establish a voluntary stormwater infrastructure funding task force to develop recommendations to improve stormwater funding and financing.
Language authorizing technical assistance for small, rural, and medium-sized treatment works.
Language to improve coordination between the USACE and local communities, whether as stakeholders or as non-federal project sponsors.
The bill is expected to be available online today, and an EPW Committee hearing is scheduled for Wednesday, May 9. The Committee hopes to markup and pass the bill before summer.
NACWA looks forward to continuing to work closely with EPW on any necessary amendments, and to advancing the bill. Contact Kristina Surfus, NACWA Legislative Director to discuss.