NACWA Discusses Affordability, Community Outreach at River Rally
May 9, 2018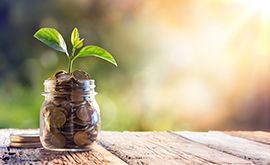 (May 9, 2018) - NACWA organized and facilitated a panel discussion on affordability and community outreach by public clean water utilities last week, at the River Rally conference, which is the annual gathering of river activists organized by the River Network.
The goal of NACWA's panel was to show how public clean water agencies can work collaboratively with local activist groups and community groups to achieve shared goals around improving water quality and access to local water bodies. Andy Kricun of the Camden County Municipal Utilities Authority in New Jersey, along with Saundra Gibson of the Louisville/Jefferson County Metropolitan Sewer District, both presented on how their utilities have partnered with activists and others in their respective local communities to advance important clean water projects, and to enhance cooperation between utility and local citizens. The presentations were very well-received by the River Rally audience and sparked vibrant discussions.
NACWA signed a Memorandum of Understanding (MOU) with the River Network last year to foster greater cooperation and engagement between the organizations' respective memberships. NACWA's participation at River Rally was a continuation of work galvanized by the MOU, and the Association appreciates the opportunity to engage with the River Network on this important effort.