House Bill Would Restore Municipal Bond Advance Refunding
May 9, 2018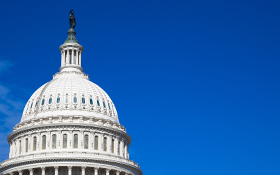 (May 9, 2018) – Congressman Randy Hultgren (R-IL) and Representative C.A. Dutch Ruppersberger (D-MD), co-chairs of the Municipal Finance Caucus, have introduced H.R. 5003, legislation that would amend the federal tax code to reinstate advance refunding of municipal bonds. This week, NACWA joined a coalition letter urging Members of Congress to sign onto, and help advance, this important legislation.
The need for this new bill arose from the federal tax reform bill that was signed into law in December 2017. After significant debate and aggressive advocacy by NACWA and others, the 2017 tax reform law maintained the existing tax-exemption for municipal bonds – an exemption which had been in place since federal income tax was first established in the early 1900s – but eliminated advance refunding of municipal bonds.
In response, NACWA has continued collaborating with a diverse group of municipal finance stakeholders to support reinstating advance refunding, a valuable tool which has saved NACWA utilities millions of dollars in financing costs.
NACWA will keep Association membership informed of the bill's progress and/or opportunities to engage. For more information, contact Kristina Surfus, NACWA Legislative Director.