NACWA Meets with Key Agriculture Policy Leaders in Washington
Apr 24, 2018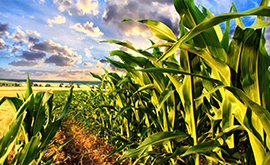 As part of Water Week, NACWA's Farm Bill Working Group met last week with key majority staff from the Senate Agriculture Committee to discuss the Senate version of the 2018 Farm Bill. While NACWA has been engaging with the Senate committee for some time, the meeting presented an opportunity for the committee to hear directly from utilities around the country about the impact of non-point sources on water impairment in their communities and the need for enhanced mitigation tools and programs in the next Farm Bill.
The Senate is expected to release their version of the Farm Bill in the coming weeks. The House already
released
its version of the bill last week. NACWA will continue to work with both the House and Senate to ensure the Association's priorities are included as Congress works to advance a five-year reauthorization of the Farm Bill prior to the September 30 expiration deadline.
The Working Group also met last week with recently appointed Under Secretary for Farm and Foreign Agricultural Service (FFAS) at the U.S. Department of Agriculture (USDA), Bill Northey. The meeting focused on ways USDA and the Natural Resources Conservation Service (NRCS) can better work with public utilities and the agriculture community to incentivize and ensure greater collaboration on nutrient issues and watershed-based solutions. NACWA greatly appreciates Secretary Northey's time and looks forward to further discussions and engagement on these important issues.
For more information on NACWA's Farm Bill efforts, please contact Jason Isakovic or Kristina Surfus, NACWA's Legislative Director.