Federal Court Rules Groundwater Conduit Theory, NACWA Hosts Municipal Meeting
Apr 17, 2018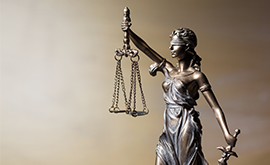 (April 17, 2018) - A divided panel of the U.S. Court of Appeals for the Fourth Circuit reversed a district court's dismissal of the Clean Water Act (CWA) citizen suit in Upstate Forever v. Kinder Morgan, endorsing a theory advanced by EPA that pollutants which make their way to waters of the United States via groundwater must be permitted under the CWA.
Deferring to EPA statements from 1991 and 2001, the majority found that CWA liability may be triggered based upon release of pollutants to groundwater that has a "direct hydrologic connection" to surface water. Although the majority did not define the term "direct," it found that the allegations in the complaint were sufficient to state a claim under the CWA: "an alleged discharge of pollutants … reaching navigable waters located 1000 feet or less from the point source by means of ground water … falls within the scope of the CWA."
In so holding, the majority found that a point source need not convey the pollutants to navigable waters to trigger NPDES permitting requirements: "to qualify as a discharge of a pollutant under the CWA, that discharge need not be channeled by a point source until it reaches navigable waters." Rather, a discharge to groundwater may trigger liability so long as the groundwater is "sufficiently connected" navigable waters.
NACWA joined the National League of Cities, the National Association of Counties, and several industry groups to file a brief in September 2017 opposing the direct hydraulic connection theory.
Unfortunately, this ruling comes on the heels of the Ninth Circuit's March 30 denial of a Petition for Rehearing en banc that was filed by NACWA Member Agency the Maui County Department of Environmental Management, in the Hawaii Wildlife Fund v. County of Maui litigation. Maui intends to file petition the US Supreme Court for review of that court's negative February 1 decision.
On April 9, NACWA hosted a public sector stakeholder meeting to discuss EPA's February 20 Federal Register notice requesting comments on the Agency's previous statements regarding whether point source discharges through groundwater that has a direct hydrologic connection to jurisdictional surface water may be subject to regulation under the CWA. NACWA intends to file comments, which are due on May 21, 2018.
Members with questions can contact Amanda Waters, NACWA's General Counsel.