NACWA Participates in Convening on Utility Peer-to-Peer Opportunities
Oct 3, 2017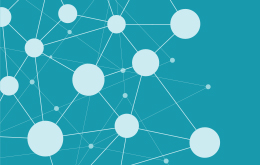 (October 3, 2017) – NACWA and a number of its utility members took part in a meeting on September 30 to further discussions over peer-to-peer partnerships in the clean water sector and workforce development issues. The event was a follow-up to a similar gathering in May that explored the peer-to-peer concept.
Discussions this time further explored the concept of a "hub" utility that would serve to help network with other utilities, how to define a "hub" utility, and what kinds of criteria/resource expectations would be involved in being a "hub" utility. The meeting also discussed workforce issues and how to attract more workers into the public clean water sector.
The meeting was convened by EPA and hosted by NACWA Member Agency the Metropolitan Water Reclamation District of Greater Chicago. For more information, contact Emily Remmel, NACWA's Director of Regulatory Affairs & Outreach.