New Member Spotlight: ReWa Exemplifies Utility of the Future of Today
Aug 29, 2017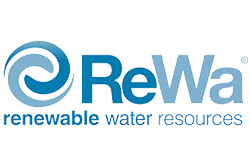 Get a closer a look at the innovative work of NACWA members in the newly re-designed Member Spotlight portal on NACWA's homepage. From ecological watershed solutions to cutting-edge infrastructure projects, NACWA members are in the vanguard of water quality protection.
This week, the member spotlight features Renewable Water Resources (ReWa) from Greenville, South Carolina. Utilizing a holistic approach to providing clean water, ReWa combines ambitious, large-scale infrastructure projects with community engagement initiatives, such as educational programs. Taken together, these projects are achieving regulatory compliance objectives and creating community support for and ownership of environmental goals.
Check the member spotlight portal every month for new updates on NACWA members' exciting and groundbreaking projects and program. In addition, if you would like to have your facility or project featured in the next member spotlight, please contact NACWA's Government Affairs Manager, Oliver Hamilton.