EPA Gathers Input During Listening Session as Regulatory Reform Deadline Approaches
May 9, 2017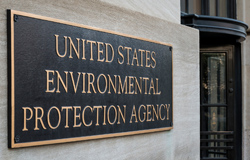 EPA's Office of Water gathered input from the public on potential areas for regulatory reform during a three-hour conference call listening session on May 2. As expected, many of the commenters objected to any EPA reform efforts, including representatives from the Natural Resources Defense Council, the Sierra Club, and Earth Justice. Concerns were also raised about the transparency of the process and several commenters asked that EPA seek comment on any of the areas identified for reform before initiating rulemaking.
Representatives from the municipal wastewater sector raised concerns about requirement for combined sewer overflows and the burden that those and additional Clean Water Act requirements were putting on their communities, as well as concerns over the use of an unpromulgated test evaluation procedure for whole effluent toxicity.
NACWA is preparing written comments to submit to the regulatory docket created for this effort by the May 15 deadline, and encourages members who have specific concerns to consider doing the same. Instructions for submitting comments are included at the website. While NACWA is engaging in this public process, the Association has already met directly with EPA staff to explore potential areas for reform and will be maintaining these conversations even after the close of the comment period.